If Bach Wrote Never Gonna Give You Up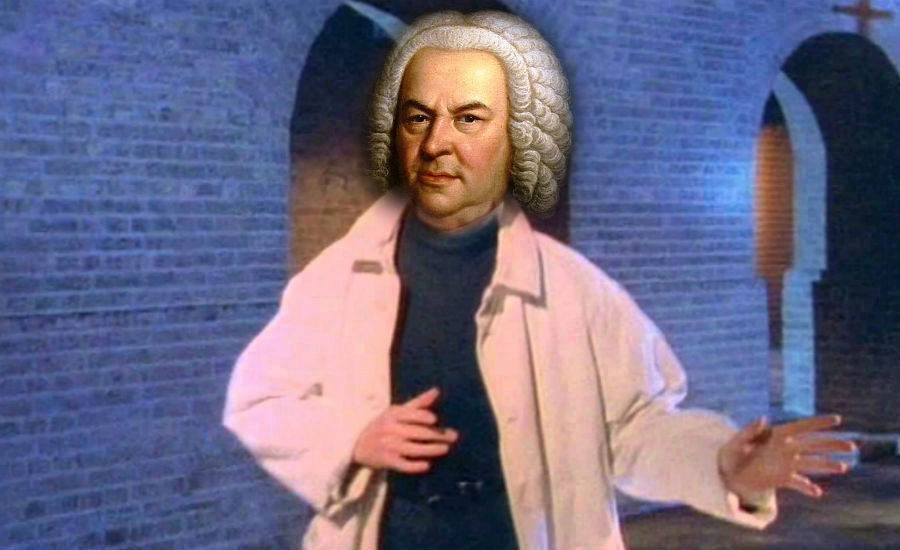 Never gonna give you up
Never gonna let you down
Never gonna run around
And desert you
- Stock Aitken Waterman, as performed by Rick Astley

My colleague, Dan, recently changed our conference call hold music to Rick Astley's 1987 hit, "Never Gonna Give You Up." Little did he know that I had been sitting on an almost-finished homage to Mr. Astley for the better part of two years. A new job and a new child later, I've finally put the finishing touches on "If Bach Wrote.... Never Gonna Give You Up." I take great pleasure in being able to do a completely original Rick Roll of the internet.
Full audio
The original
About this series
For those who aren't familiar, this piece is part of a series of fugues called If Bach Wrote. The premise is simple: extract a memorable tune (or tunes) from pop music with minimal alteration, and write a fugue with that tune as the subject.
Analysis
This is a three-voice fugue in the key that Astley sang it: A-flat major (!?). I made one key modification: the time signature. Instead of the standard 4/4 time signature, I opted to go with 3/8. It just sounds more like a Baroque dance this way, and allowed me to take advantage of the "bouncy" nature of the rhythms.
Themes
I chose the melody of the chorus as a subject:

There is a tonal answer:

The countersubjects:

Passages of note
mm78: the subject is stated in double augmentation, and several times thereafter
mm133: the subject is stated in B-flat minor with a B-flat pedal tone in voice III
Tonal outline
mm1: A-flat major
mm34: F minor
mm43: A-flat major
mm51: D-flat major
mm78: E-flat major
mm99: F minor
mm121: A-flat major
mm124: D-flat major
mm133: B-flat minor
mm160: A-flat major
Full score
Or view and listen to the full score here.
Keep the conversation going
I really appreciate feedback from anyone and everyone who reads my posts, so please feel free to say hi at [email protected] and keep the conversation going.